The LOTRO Beacon: Issue 140
Sales, Bonuses, and More!
December Deals are here! Find new special discounts every week in December! This week, get:

35% off Enhanced Reputation Supply

75% off Where Dragons Dwell and Legacy of the Necromancer

Now through December 12th!

Store, Carry, and Share! Get 25% off:

Vault Storage and Shared Storage

Inventory Slots

Currency Cap

Now through December 12th!

The Weekly Coupon gets you a free Landscape Soldier Token with the Coupon Code ENLISTME, now through December 12th!
Community Spotlights
Winterfest arrives next week to Crickhollow! Click here to learn more about this awesome annual concert event!
The Andune Ensemble recently presented The Hobbit at Acorne's OAKS (and we even hear it was livestreamed to a pub in England!) You can find the full video here!
Olebenny has put together a new Guardian tanking and level 130 gearing guide! Click here to check it out.
with the subject line "COMMUNITY SPOTLIGHT"
Kin Hall
Extraordinarily Adequate is an Ithil-based Kinship that recently celebrated their One Year Anniversary with a costume contest, races, and more! The kin is always recruiting groupers for all kinds of content. Check out the pic below from their event:
Email contact@standingstonegames.com with the subject line "KIN HALL" to get your Kin featured

What is your favorite event of the Yuletide Festival?
Fansite News!
Yicki is raising funds for the Wounded Warrior Project! Check out Yicki's channel here.
Chickening Around is a web comic about LOTRO! This week discover a horse and a hobbit here!
Corulin does an amazing watercolor of a LOTRO character! Click here to see it.
Youtube is home to many LOTRO video creators! This week Casual Raiders tackle Harrowing of Morgul Tier 3, KibatheBarbarian levels up, and Salmon Go heads into Moria!
LOTROstream is your first stop to find LOTRO on Twitch! Check out recent streams by Shinson, Eldalleth, and Redberen!
Other Twitch streamers are also getting into the LOTRO show, including OfficialMrBrit, KeepSmeiling, and Darnulf_Thunamgarul!
Let's Talk Shop!
The Yuletide Festival arrives next week! The event begins at 10:00 AM Eastern on December 12th and runs through January 6th! 
First Extra Life, now Movember has been a fundraising success for charity! Thanks to your help, Team SSG has crossed out $2,000 goal. Click here to read about it.
+Cordovan used last week's +Cord of the Rings to run a longer special fundraiser for Movember. Click here for the video. 
Screenshot of the Week!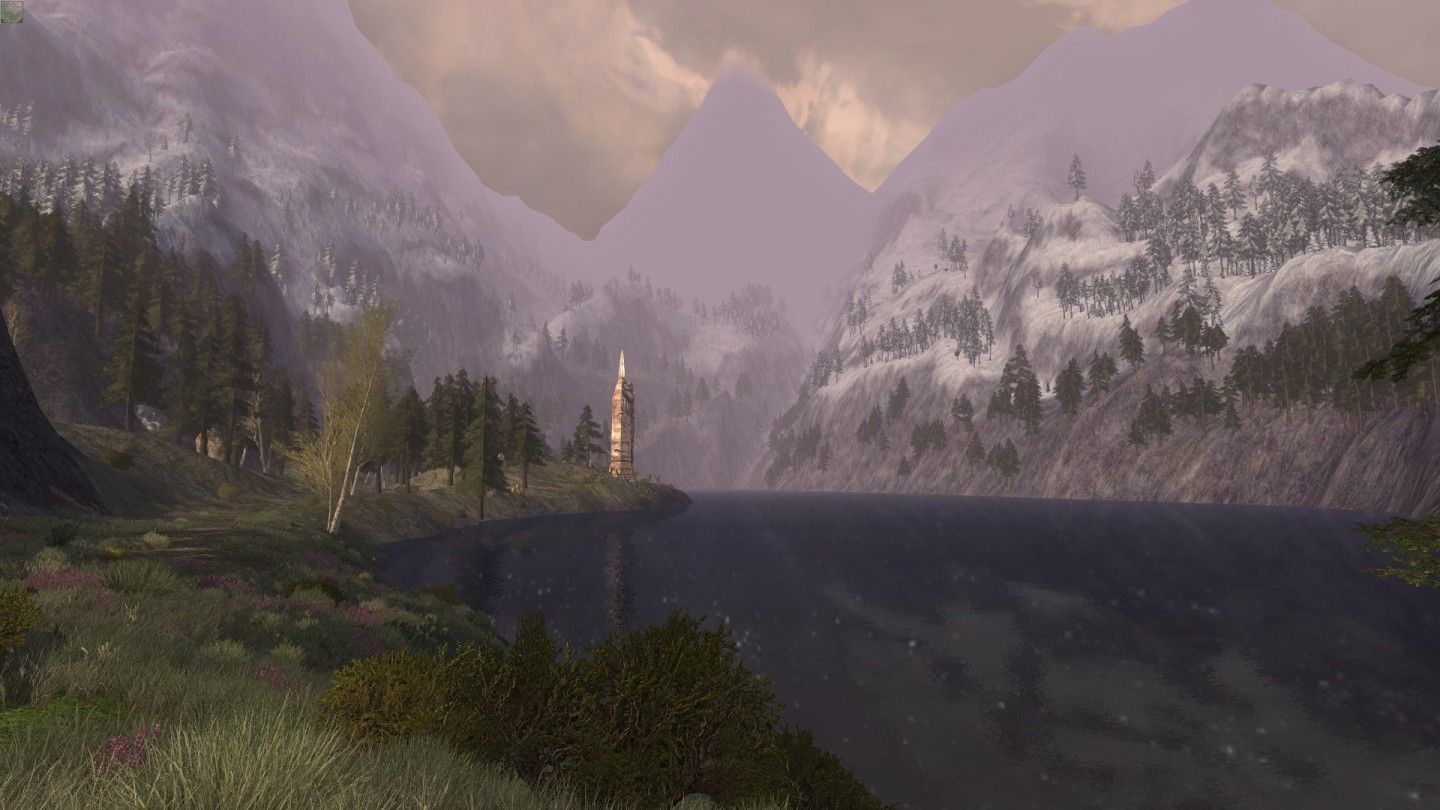 FrenchGirlGaming gets the nod for this week's screenshot of a gorgeous landscape. Click here to follow her on Twitter, and check out her channel on Twitch!