The LOTRO Beacon: Issue 39
Community Spotlights
Winterfest takes place this weekend! Click here to get all the info.
Blippedy Blop will make you a pie-eating champion! Click here for a guide to be a winner.
Pycella continues the Hobbit-ey Yule Calendar! Click here for the latest.
The Eriador Music Society is performing a holiday concert on December 21st on Landroval! Find music and more in The Shire (Michel Delving, East of Founder's Park) starting at 10:30 PM Eastern time.
The White Flames are celebrating the music of Frank Zappa on December 21st on Laurelin! Click here for event information.
The House of Strange is back until December 24th! Click here for the video.
with the subject line "COMMUNITY SPOTLIGHT"
Kin Hall
The Schattenklingen has been questing in Middle-earth since 2007 and is currently looking for people to join them on Belegaer! The Kin runs instances every weekend, offers roleplay, and even has their own Kinship for monster players. Click here to find out more about this German language Kinship. 
Email contact@standingstonegames.com with the subject line "KIN HALL" to get your Kin featured

Are dwarves or elves more likely to win in a snowball fight, and why?
Fansite News!
LOTRO Players News gets Spider sense! Click here for Episode 232.
Bludborn continues his 25 Days of Xpacks! Click here to find him on Twitch.
GameolioDan runs the Ruins of Harloeg in a new video! Click here to check it out.
Louey7 prepares alts for Mordor! Click here for the video.
Gilien the Noble finds the the Fortress and the Red Maid! Click here to find it on YouTube.
Feclez streams every week on her own channel and on LOTROstream! Click here for a recent show.
Agent Brigman continues streaming LOTRO regularly! Click here to check it out.
Balthelion finds a drunken ox! Click here to watch it.
Dizzarian continues questing on his minstrel! Click here to see how it went.
Let's Talk Shop!
Screenshot of the Week!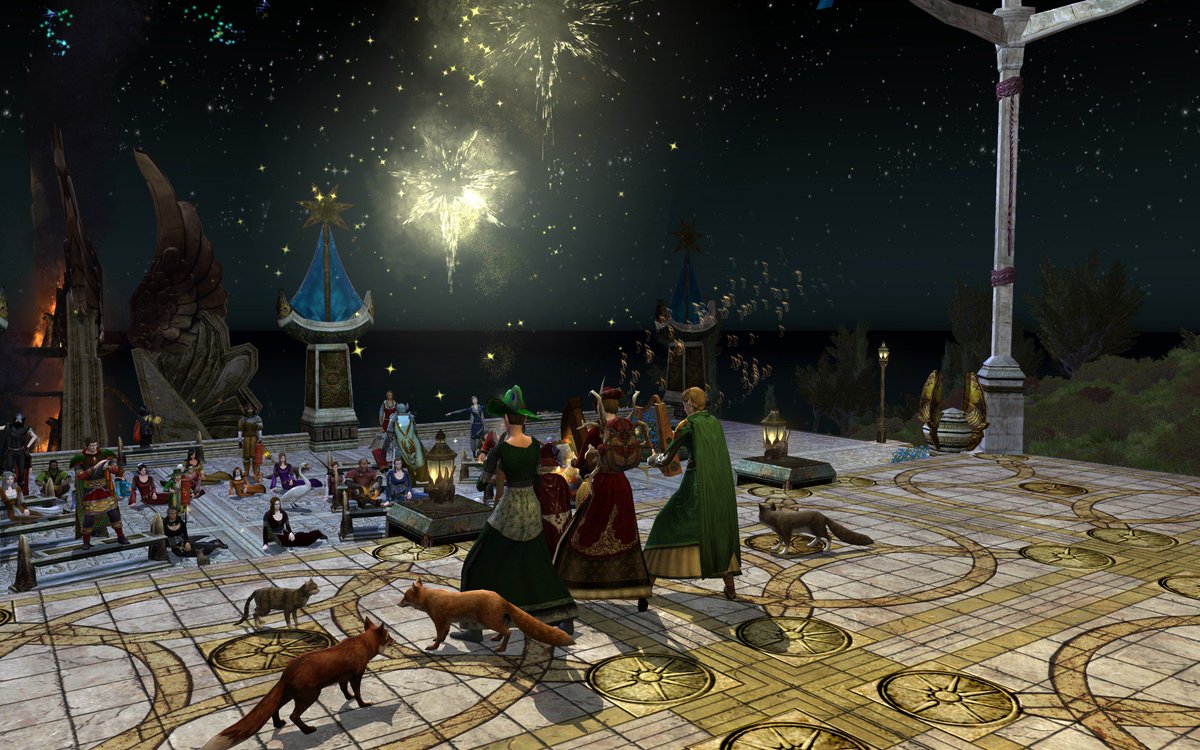 Stine held a Christmas Party over the weekend on her Twitch channel and had a lot of fun! Click here to follow her on Twitch. 
In the News!
LOTRO Bonus Days bring you the Yuletide Festival! The event runs now through January 7th!
Yule Savings Event! Get:

75% off Eriador Bundle

50% off Vault Storage

50% off select Cosmetics

35% off Inventory Slots

Now through December 21st!

The Weekly Coupon gets you a a free Dye: Crimson x1 with the Coupon Code CRIMSON, now through December 21st!