The LOTRO Beacon: Issue #8
Community Spotlights
The Laurelin Archives looks back at a decade of LOTRO! Click here to read it!
Let's see your earliest LOTRO screenshots! ChromiteSwiftpaw is gathering Beta and early-days LOTRO screenshots in a thread here!  
Shirefest is preparing for their annual concert in June! Band signups begin on Friday for this fun concert event on Crickhollow. Click here to find out more!
The fashion show and contest De lames et d'aiguilles takes place this saturday on Sirannon! The theme for the event is "with our pets", and you can find out more about this fun gathering by clicking here!
The Alefords and Struck by Moonlight are holding a beer festival in The Shire on Saturday! The Moonshine Party includes music, poetry, stortytelling, and beer (of course!) Click here for more information. 
Two people have joined the LOTROstream team! Click here to follow Dontfightducks on Twitch, and click here to follow McVeganPants! Click here for the LOTROstream channel.
TheWhiteGhost is a French-language YouTuber who has some great LOTRO videos. Click here to watch them!  
JoscelynJoy from the Kin Reflections of the Light has created a 10-year retrospective video. Click here to watch it!
with the subject line "COMMUNITY SPOTLIGHT"
Kin Hall
Legiones de Ilúvatar is a Spanish Kinship on Evernight that celebrated their 10th Anniversary this week! Click here for their web site, or click here to find them on Facebook! 
Email contact@standingstonegames.com with the subject line "KIN HALL" to get your Kin featured

What are your characters doing to celebrate 10 years of Lord of the Rings Online? 
Fansite News
MMO Reporter chats about a decade of LOTRO in their latest podcast. Click here to get it!
LOTRO Players News live and die in Forochel in Episode 198! Click here to hear it.
LOTRO Academy 140 continues their leveling journey in the game. Click here to listen!
Elladan's Outriders are a small role-playing group that meet every weekend in Middle-earth, and keep a blog about their stories. Click here to read about the trials and travels of Padryc Pemberton!
Louey7 ponders the 20.1 Patch Notes in a new video. Click here to watch it.
Coiley quests on an Elven Guardian in a new YouTube video. Click here to check it out!
Andang makes some Mordor predictions! Click here to find out what they are.
Zogog spends all of his LOTRO Points. Click here to find out how?
Redneck Gamer kills birds and more with his Lore-master. Click here to see his latest video!
Let's Talk Shop!
The 10th Anniversary Celebration has begun!

Click here to find out more about your 10th Anniversary gifts!
Click here for information about our events!

Our new Anniversary Scavenger Hunt is underway! Waldo Rumble requires your assistance at the Party Tree in the Shire. Complete scavenger hunts each week to earn rewards and celebrate ten years of LOTRO! Now through July 13th.
Chance Thomas is reflecting on a decade of music for LOTRO in a new video series. Click here for the YouTube playlist!
Watch our 10th Anniversary Livestream next Tuesday, April 25th! Dev chats, in-game fun, and more! We'll be streaming live on Twitch, YouTube, and Facebook from Noon until Midnight Eastern (-5 GMT). See you there!
Update 20.1 has been released. Click here for the Release Notes.
Screenshot of the Week!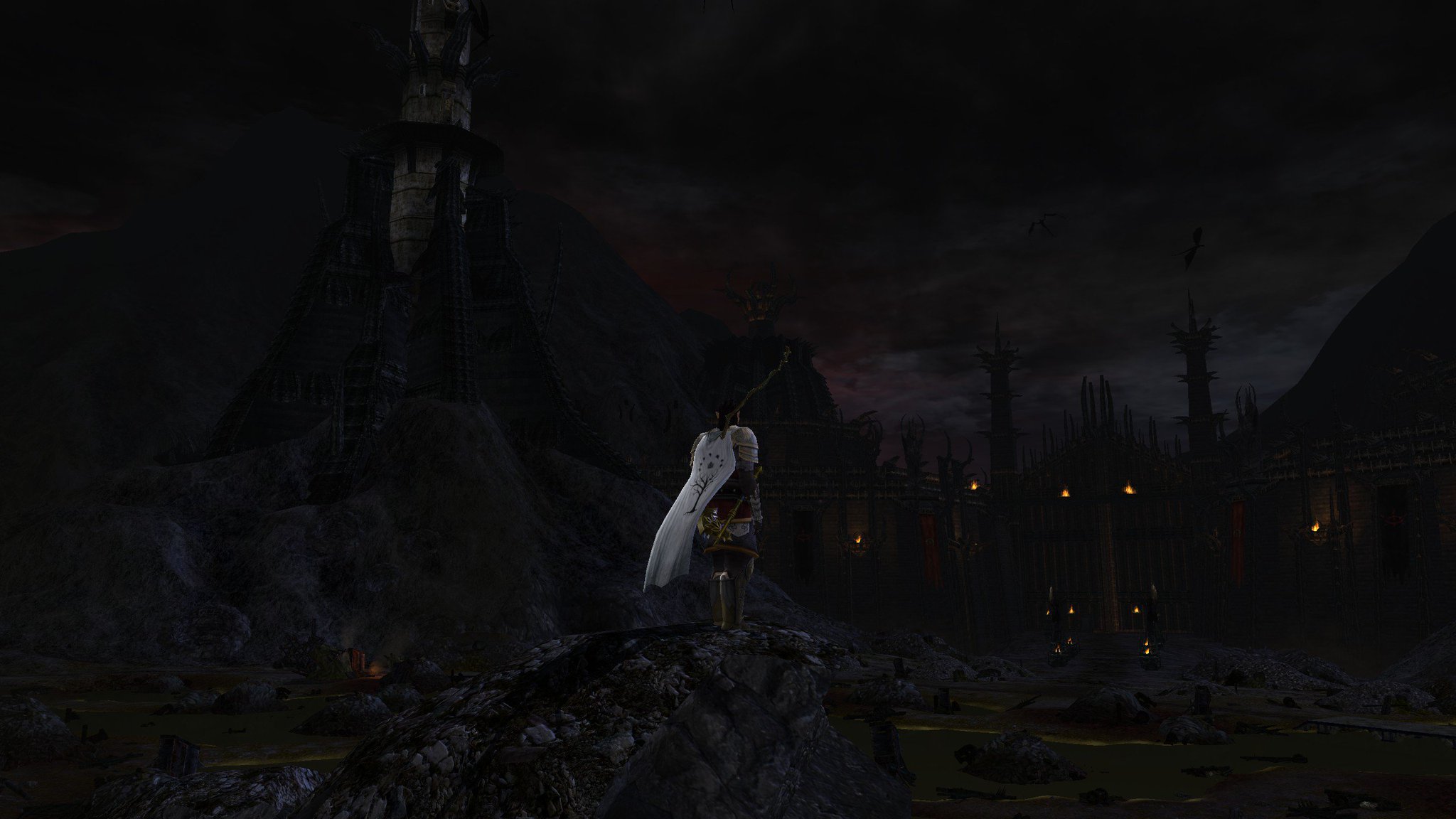 Bludborn prepares to enter the Black Gate in this week's screenshot! Click here to find Bludborn on Twitch, where he regularly talks about and streams LOTRO.
In the News!
Double Bonus Points are back! Now through April 29th.
Forge Your Own Ring! The LOTRO Store is offering 30% off:

​Crafting Guild access

Ingredient packs

Crafting Accelerators

Rapid Craft, Crafting Tiers, Recipe Books and more!

Click here for the latest sales!

​The Weekly Coupon gets you Regeneration Food x1 with the code FIELDNSACK! 1/Account
Special LOTRO Coupon: Get a free Reveller's Gilded Cloak with the Coupon Code CORDOVANMAN, now through April 28th! 
We're having a Lootbox Celebration! Lootboxes are boosted through May 8th!
​Our Anniversary and other events are getting some games press. Find new articles on MassivelyOP and MMORPG!